The newly-renovated Hannah Grimes Center for Entrepreneurship offers its wall space free of charge to area artisans wanting display space.  The 18-office space in downtown Keene has 25 picture rails installed throughout the space with accent lighting to beautifully highlight art works. The center also features a full kitchen in which we encourage visiting artists to host a gallery opening during their two-month exhibit. All work on exhibit is for sale, unless otherwise noted by the artist.
Artist Resources
The Hannah Grimes Center compiles a bi-monthly e-newsletter for artists and provides specialized workshops and programs for artists. Sign up here
The Hannah Grimes Marketplace provides a year-round market, support and resources to local artisans and farmers.
---
Currently Featuring
        Walpole Meadow, Richard Whitney                              Gone Fishing, Sandy Sherman
---
Past Exhibits
Edward A Kingbury III
---
Robert D'Arcy
---
Alicia Drakiotes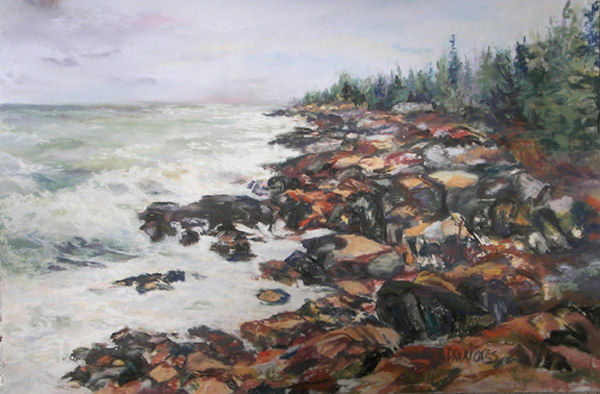 ---
Tim Campbell